MasterLab's framing service offers one of the fastest turnaround times in the industry for custom picture framing. With our extensive selection of quality frames, liners, filets, mats and glass, you can give your original art, print or photograph the final finishing touch. Choose from the sleekest contemporary to the most ornate traditional designs in wood, composite and metal.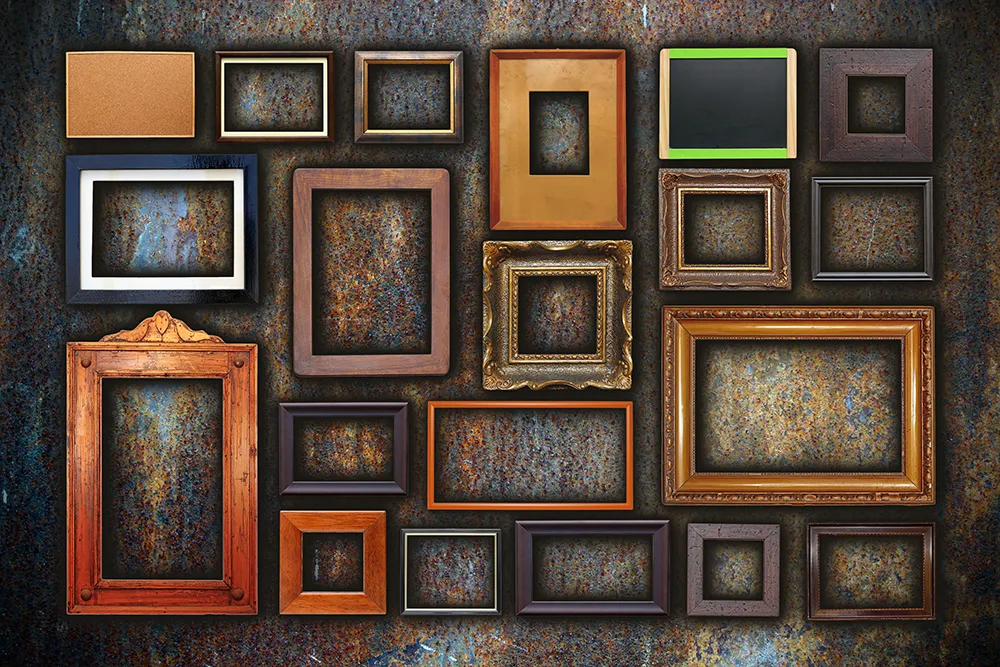 Custom Frame Options near Salt Lake City, Utah
We offer more than 1000 different frame samples to choose from, giving you a vast selection so you can choose the perfect frame.
Glass Picture Framing Options
We offer four glass options to protect your treasured photo, giclée print or original artwork. Watercolor paintings, giclée on watercolor paper and lithographs are recommended to be protected with glass or plexiglas.
PREMIUM CLEAR GLASS is an economic choice for most situations. It offers some UV inhibitors.
PREMIUM ANTIREFLECTION GLASS is recommended if you are concerned about distracting reflections and glare. It offers significant protection from UV rays.
MUSEUM QUALITY GLASS offers the highest level of protection, filtering out 99% of harmful UV rays.
PLEXIGLAS is recommended for oversized framing, shipping, and any time breaking is a concern. It is available in clear, reflection control and conservation varieties.
Professional Mats
A large selection of mats are available to you at MasterLab. We offer hundreds of different colors, as well as linen and suede materials. Our mats are archival quality and acid-free.
Our mats are for use with fine art, antiques, valuable documents and photographs. They are made from cotton fibers, which are naturally acid and lignin free, so they will protect your prints from degrading and enhance archival properties.